While all companies should honor their clients' health, safety and happiness — we accomplish this in a manner that distinguishes us in our industry. Pacific Mobility Center, Inc. is a family-owned business with over 64 years of healthcare industry experience. We aim to provide the highest quality home care and accessibility products and supplies to our valued local and online customers with ease and value.
Improving and supporting the health of our patients while protecting client/patient rights, understanding our responsibilities, promoting dignity, and upholding confidentiality are vital to our relationships. Our team places these values as the highest priority in the delivery and follow-up process. Pacific Mobility Center provides staff members with updates on the latest home healthcare technology through attendance at seminars, participation in factory training programs and in-house education. You will find that our focus on respect, trust, integrity, and truth will help you to make the best decisions about your healthcare and mobility products and services.

Husband, Father, Grandfather Graduate of UC Davis- Bio Sci Major- Go Aggies! Jeff has extensive experience in all of Pacific Mobility's products and services, and specializes in accessibility products as well as stairlifts, ceiling lifts and custom wheel chairs. His hobbies include spending time with family, gardening, mountain biking, excercising and offroad motorcycle riding.

Mary Ann Conner
Vice President
Wife, mother, grandmother, graduate of CSU Long Beach- Go Forty Niners! Mary Ann is the operations manager and runs the day to day operations. She is very familiar with all of the products and services that we offer. Mary Ann always has a smile on her face and displays the compassion our customer's deserve. Her hobbies include spending time with her grandchildren, reading and enjoying the outdoors.

Brian Conner
Vice President
Son, Technical/Installation Specialist, Graduate of Palomar College Brian is a technical specialist for installations, repairs and trouble-shooting for all of Pacific Mobility's equipment and products. He is also an experienced installer of stairlifts, porchlifts, ceiling lifts and ramping. Brian has been working with our company since he was 16 years old. He is known for his great follow up regarding any matters that are unresolved. His hobbies include working around house, playing video games, watching UFC, football, and taking care of his new dog Remi.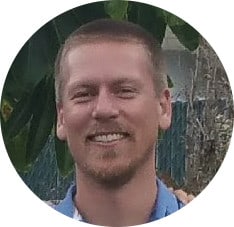 Chris Conner
Vice President
Oversees Operations and Finances – Graduate of UC Santa Barbara. 10 years experience working as a Planner for San Bernardino County Building & Planning Dept. Completed his MBA program 2017 Cal State San Bernardino. Chris has been involved in a lot of behind the scenes at Pacific Mobility for many years. He began working full time for Pacific Mobility Center starting in Jan. 2017. He has extensive knowledge of products and services we offer. His smile shows his compassion and honesty in dealing with all folks. He has 2 daughters that are the apple of his eye. With Chris & Brian Conner on our team the succession of Pacific Mobility Center is in place for many years into the future.

Chris Murdock
Chris brings a wealth of experience to our team. He grew up here in Southern Calif. and owned a local business for over 25 years. Helping provide Accessibility Solutions is his specialty. Stairlifts, ramping, porch lifts; vehicle lift and much more are his areas of expertise. We are proud to have him onboard with our team.

Gary Van Arsdale
Gary has lived in the Orange County community almost his entire life. He is happily married with 3 great adult kids. Gary brings an awesome work ethic to our company with incredible enthusiasm and passion about doing things right. We are proud to have Gary on-board to assist with our accessibility sales staff.

Anthony McMillan
Anthony brings his passion to our company by caring for the customer's needs. His incredible ability to build and repair equipment is awesome. His smile and ability to make sure the job is done right is a great addition to our company.
Phil Lopez
Phil Lopez brings a great team attitude to our service technician staff. Phil graduated from Oceanside High School and helped bring home CIF Championships for the Pirates for 3 years in a row while playing varsity football. We are proud to have a great team player join our staff. His hard-work ethics and determination for doing things right really shines everyday he is helping our customers.

Luis Lopez
Luis Lopez is our Technical/ Installation Specialist. Luis is bilingual, speaking both Spanish and English. Luis worked in a machine shop fabricating aircraft parts prior to coming to Pacific Mobility Center. Luis has been with PMC for over 8 years and has extensive knowledge performing installations of many of the products we provide.